Save the Date: Online event on organizing for abortion access
Published on October 01, 2020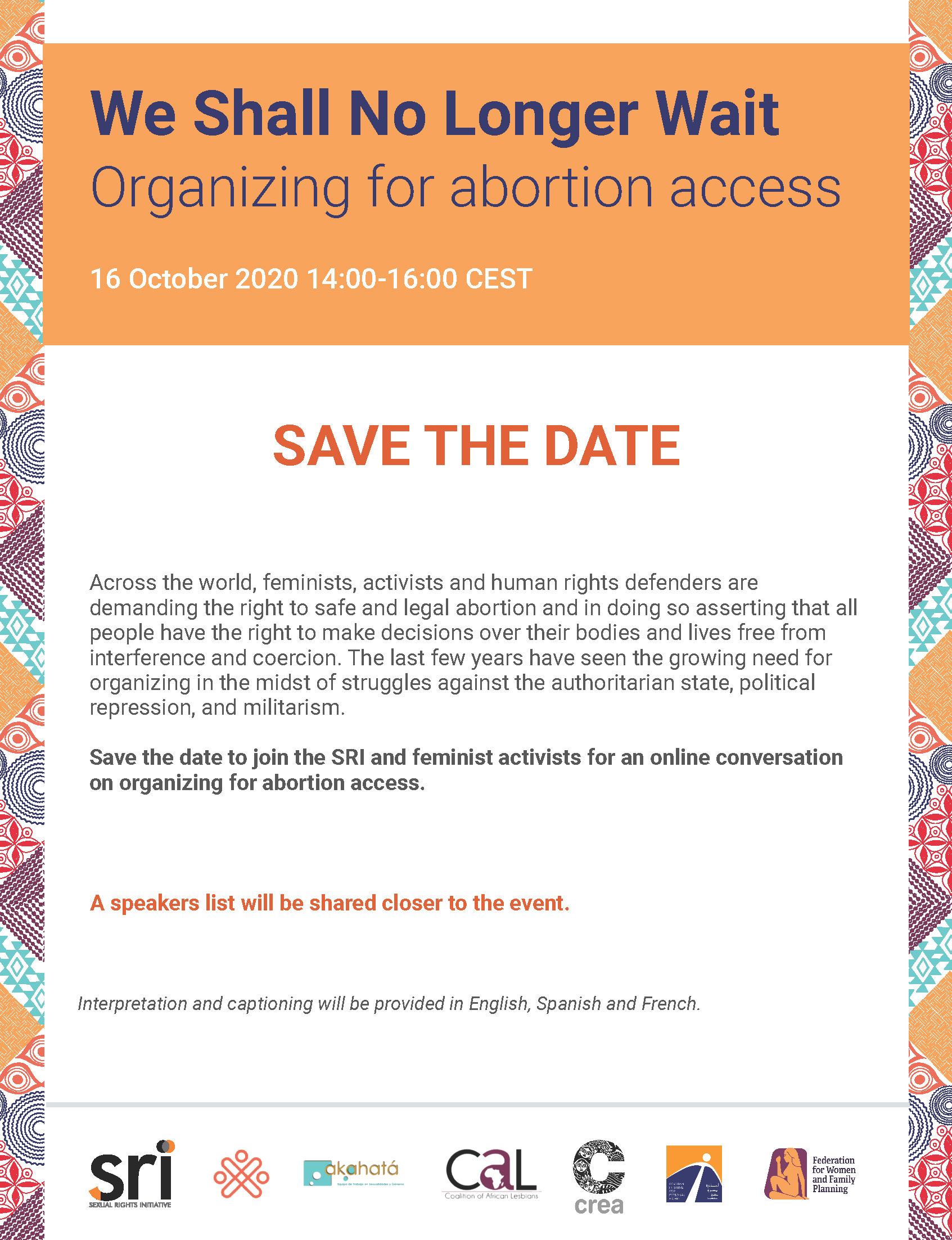 Across the world, feminists, activists and human rights defenders are
demanding the right to safe and legal abortion and in doing so asserting that all
people have the right to make decisions over their bodies and live free from
interference and coercion. The last few years have seen the growing need for
organizing in the midst of struggles against the authoritarian state, political
repression, and militarism.
Save the date to join the SRI and feminist activists for an online conversation
on organizing for abortion access.
A speakers list will be shared closer to the event.
Interpretation and captioning will be provided in English, Spanish and French.