Launch of the UN Advocacy Tool
Published on February 26, 2021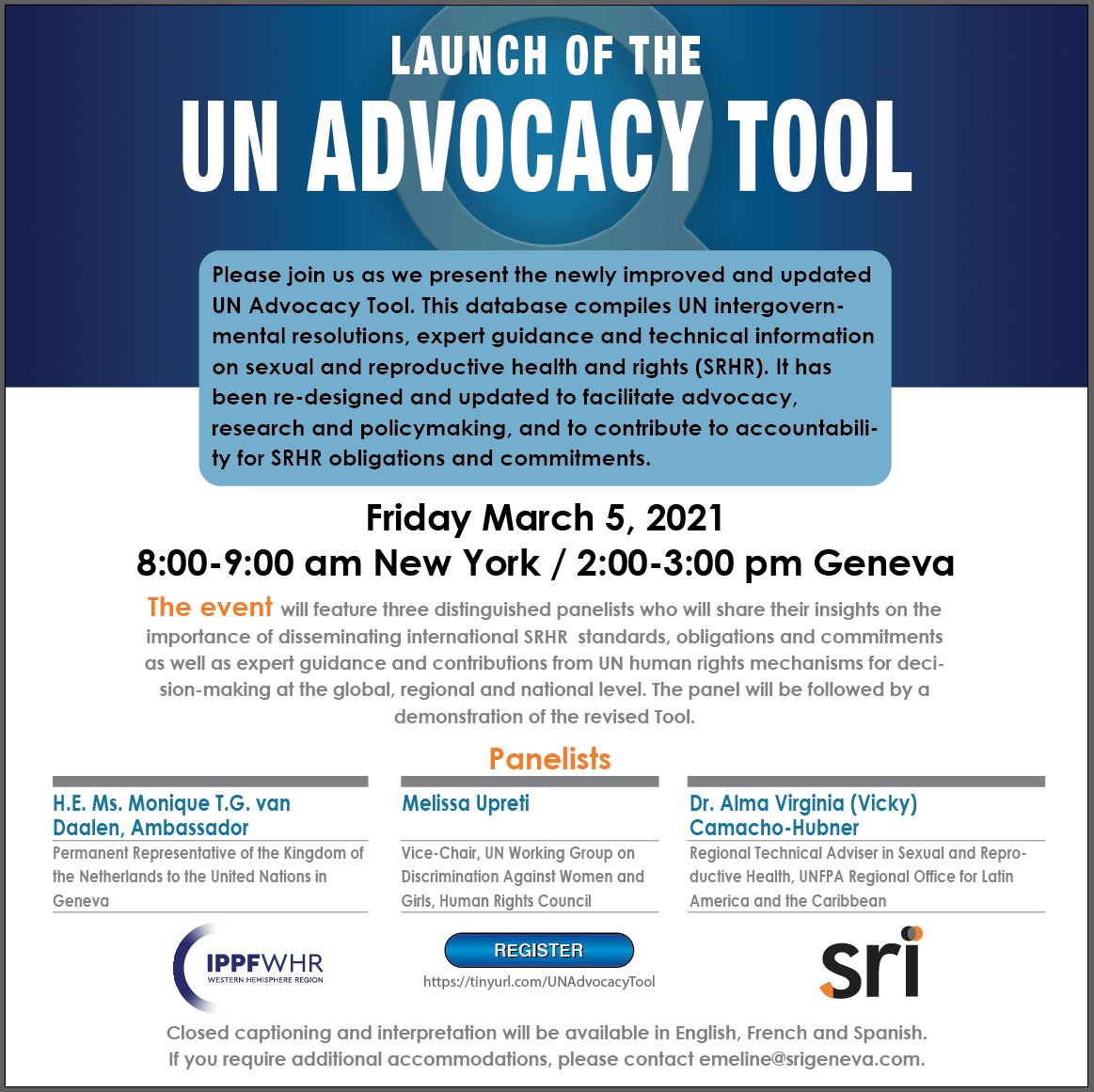 Please join us as we present the newly improved and updated UN Advocacy Tool. This database compiles UN intergovernmental resolutions, expert guidance and technical information on sexual and reproductive health and rights (SRHR). It has been re-designed and updated to facilitate advocacy, research and policymaking, and to contribute to accountability for SRHR obligations and commitments.
THE EVENT will feature three distinguished panelists who will share their insights on the importance of disseminating international SRHR  standards, obligations and commitments as well as expert guidance and contributions from UN human rights mechanisms for decision-making at the global, regional and national level. The panel will be followed by a demonstration of the revised Tool.
Closed captioning and interpretation will be available in English, French and Spanish. If you require additional accommodations, please contact [email protected]. 
Panelists
H.E. Ms. Monique T.G. van Daalen, Ambassador
Permanent Representative of the Kingdom of the Netherlands to the United Nations in Geneva. 
Melissa Upreti
Vice-Chair, UN Working Group on Discrimination Against Women and Girls, Human Rights Council
Dr. Alma Virginia (Vicky) Camacho-Hubner
Regional Technical Adviser in Sexual and Reproductive Health, UNFPA Regional Office for Latin America and the Caribbean