HRC 52 SRI Side-event: Health, Human Rights and Capitalism: Implications for the Human Rights Council
Published on March 09, 2023
Side-event during the 52nd session on the UN Human Rights Council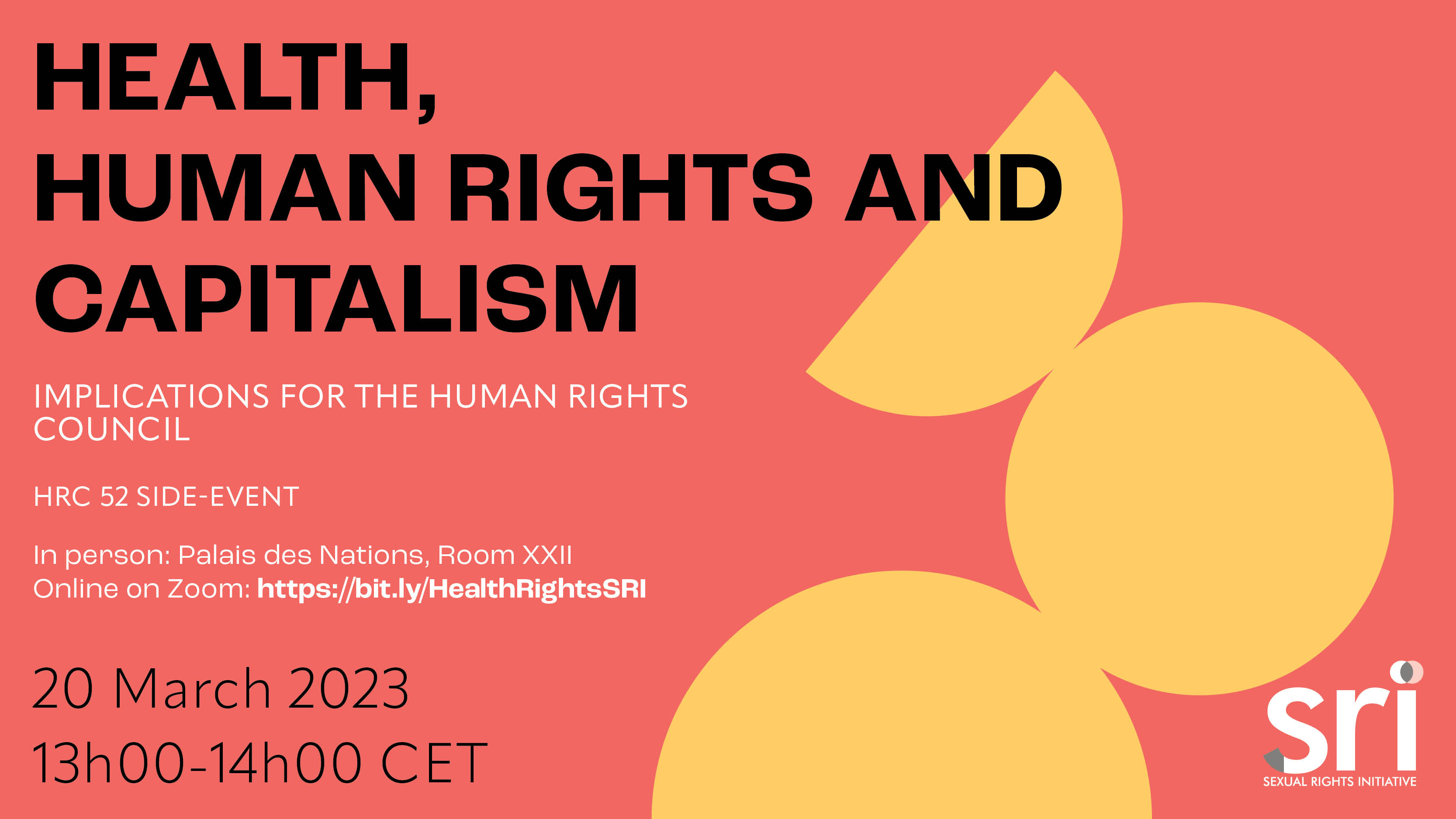 Monday 20 March 13:00 to 14:00 CET
Why should the human rights council care about the global health architecture? Should health, human rights and economic experts coordinate, and what connects them? Why should we listen to communities and civil society working at global economic forums? What is the role of states and civil society?  Join us for a conversation at HRC 52  about the political economy of health and human rights.  
This side event will address the urgent imperative to incorporate human rights into the global economic architecture for everyone to enjoy the highest attainable standard of physical and mental health. 
Panellists:
Kinda Mohamadieh, Third World Network

Alan Rossi, Working Group on Intellectual Property of the Brazilian Network for the Integration of Peoples (GTPI/Rebrip),

Priti Patnaik, Founding Editor, Geneva Health Files
Moderator: 
Pooja Badarinath, Sexual Rights Initiative
Interpretation in Spanish and French will be available via the Zoom meeting link. If you are attending in person and require interpretation, please bring your personal device and earphones.
If you plan to attend this side-event in person, please note that a valid UN ground pass is required to enter the Palais des Nations.